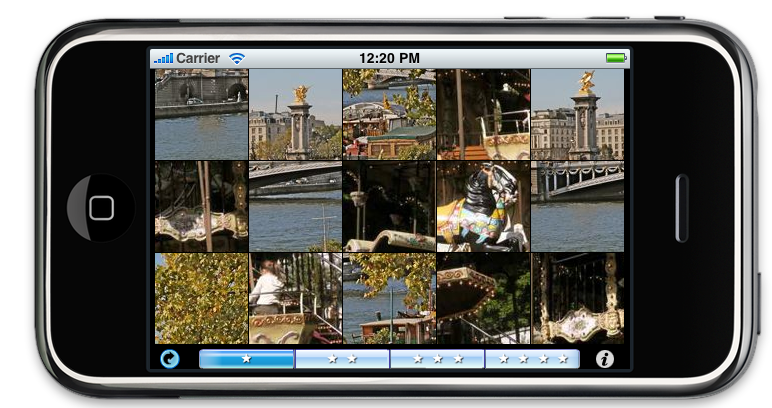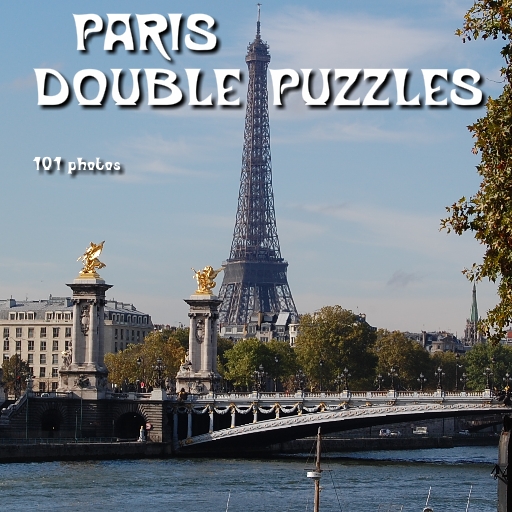 Decode your way through 101 insider views of Paris by solving a series of intriguing double-sided photo puzzles. Walk a wide range of unique excursions; it's the next best thing to strolling through Paris itself! Turn your iPhone into a stimulating showcase that displays the many candid facets of Paris – explore The City of Lights at leisure!
A captivating new game that's truly FUN to play… not exasperating. Relish this original way of travelling – the pictures themselves are worth the trip: they were compiled from the savvy collection of a born and bred Parisian who loves his city's cafés, street art, endless serendipity, eternal architecture and the Seine's quaint meandering banks.
Explorez Paris au travers d'une série de puzzles originaux à deux faces, qui vous permettront une visite aussi fascinante, ou presque, qu'une promenade réelle. Plus de 5000 puzzles différents, sur 4 niveaux de difficulté.
L'écran de votre iPhone devient une fenêtre énigmatique qui défie votre logique visuelle tout en parcourant la ville à loisir: une façon bien agréable d'en explorer les aspects souvent cachés qui rendent unique la capitale française. Un jeu cool qui joue avec les images, pas avec vos nerfs.
Un parcours insolite, où les vues elles-mêmes vous font voyager: elles sont extraites de la collection d'un amoureux de Paris, qui vous fait partager ses cafés, ses graffitis, son ambiance, le charme de son architecture et des boucles de la Seine.